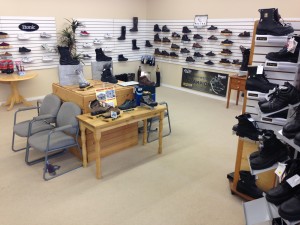 You are welcome to drop into the store at any time. However, to ensure proper attention please call ahead to make an appointment.
Consultations are free of charge.
You can expect to spend 30 minutes at a first appointment, and perhaps longer if you suspect you may need custom shoes. We feel it is important to give the appropriate attention to each client and the best way to do that is to provide time.