Custom Craftsmanship since 1939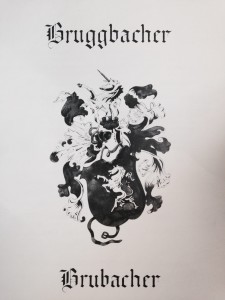 For more than 75 years, Brubachers have been in the business of the provision of foot comfort of all kinds. In 1939 Kenneth Brubacher's father started the business in Elmira as a shoe store with shoe repair.
Growing up in the family business, Kenneth was very familiar with shoes and feet from an early age. Arch supports, even though by today's standards in a somewhat rudimentary form, were always an integral part of the Brubacher fitting process. Many feet simply did not comfortably fit in shoes and therefore needed extra help.
In 1978, Kenneth Brubacher, having now taken over the family business, started making shoes by hand from scratch. It was very evident that the traditional craftsmen were disappearing and not being replaced. Most of them were of European origin and training and they came to Canada after the last war.
At the request of many clients whose shoemaker had disappeared, Ken learned the art of hand crafting custom footwear from scratch for moderate to severe orthopaedic problems. People came from all walks of life with many diverse problems: arthritis, diabetes, congenital deformities, injuries and just plain severe structural collapse of the feet. These problems were and are significant and precluded the possibility of finding properly fitting normal footwear.
About 20 years ago, Mr. Brubacher recognized an increasing problem; the disappearance of the custom shoemaker. His solution was to enter the world of computerized design systems for custom shoes.
After many adventures, millions of dollars and global travel, a consortium was pulled together to facilitate a comprehensive system to design and manufacture custom footwear electronically.